Hey Guys!  Today I have a guest post over at Word Traveling.  Please go check it out here.  All of the bloggers for this series were told to complete the sentence:  Travel is __________.  I could not think of a single work to sum it up, so I just rolled with Travel is (fill in the blank).  So creative.. I know.  They are also doing a cool giveaway, so you should definitely enter to win.  :)
I hope you click over, take a gander, and enjoy it.
Please click the image below to join us for the exciting Travel is… series and to enter the fabulous Travel Giveaway (Over $1,250 in prizes)!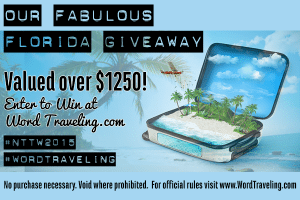 You can also register for our free Travel Savings Strategies Webinar on May 21st, by clicking this image: